The Banat Village Museum is located in the north-east section of Timisoara city, on the outskirts of the Green Forest.

Spread over an area of 17 hectares, the museum is designed as a Banat traditional village and includes farms belonging to various ethnic groups in Banat (Romanians, Slovaks, Swabians, Ukrainians, Hungarians, etc.), building social function of traditional village (town hall, school, church), popular technical installations and workshops.
Open to the public on 20 August 1971, the idea of the museum is due to the perseverance of Joachim Miloia, former director of the Banat Museum between 1928 and 1940, known cultural personality of Banat - painter, art historian, and restorer of churches. In 1967, the museum received the current land area, on which the Banat open-air ethnographic museum operated as a department of the Banat Museum. By Governmental Decision no. 48 of 22 December 1999 the museum became a separate institution, under the Timish County Council.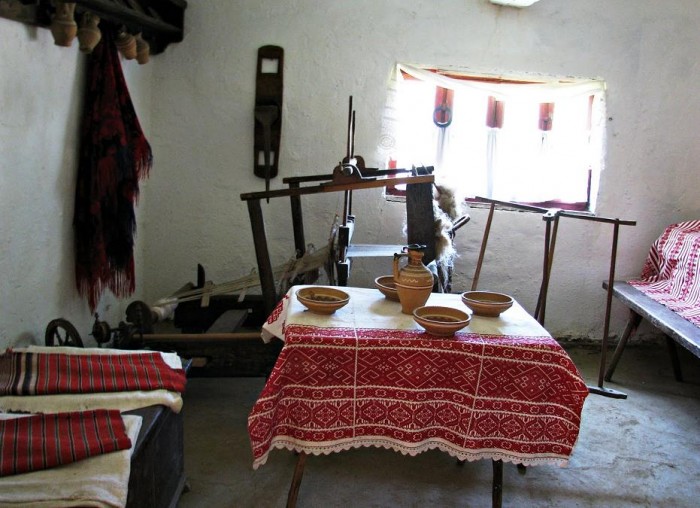 The core of the museum is the Village Civic Center, consisting of the Village Hall, the school, the "Ceremonies Hall" and the pub, the centerpiece being the "wooden church", the oldest of Timisoara, a real parish church with an interesting history. Built in 1746 in Remetea Meadow, in 1807 was donated to the faithful from the neighboring village Topla, where it was moved on rollers pulled by 24 pairs of oxen.
From there it was brought to the museum in 1987. The worship place presents some architectural details that recommend it as the most valuable wooden worship place in Banat: the medial band twisted in strand and another band extended to the entire perimeter of the building. The walls are of wide oak beams worked on all four facets and finished in corners with a "dovetail" pattern. The roof is shingled, and the bell is separated.
Every year during summer and autumn, in the museum there are several festivals such as the Harvest's Feast or the Land's Festival. (National News Agency AGERPRES)
Foto: www.ghiduri-turistice.info, www.banaterra.eu
Arranged and translated after:

Source: http://www.financiarul.ro